Type BRV Brushing and Vacuuming System
Problem:
Removing lint and dust from one or both sides of a variety of webs
Solution:
Menzel Type BRV Brushing and Vacuuming System
Menzel's brushing and vacuuming machine will give you clean, lint-free woven and non-woven webs every time. Available in models to brush and vacuum the face, back or both sides of the fabric, the Menzel system is equipped to handle a wide variety of webs. 
Far more compact than other similar machines, the Menzel BRV also features a much stronger suction. The system is assembled and tested in our shop prior to shipment to ensure reliability. An optional lint collector attachment is also available.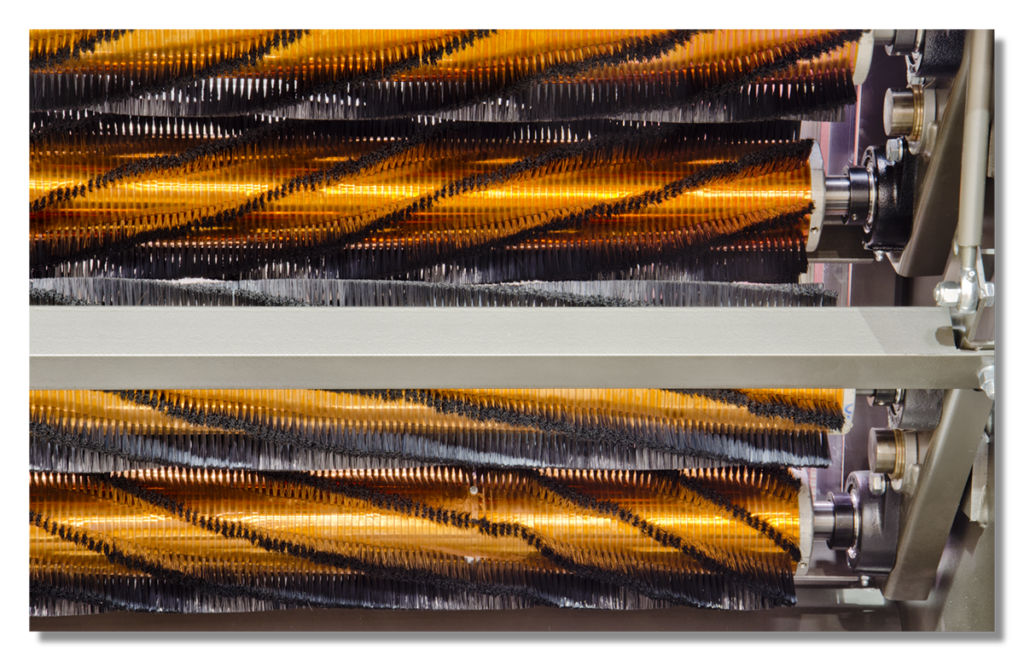 Standard Features:
Heavy duty housing manufactured from steel rubbing and formed sheet metal.
Two driven brush rolls with knock-off bar, electric drive motors, pulleys,belt and safety guard.
Clean-out openings.
Two stainless steel guide bars.
Web guide and spreading strips forming the suction lips.
Optional Features:
Available for either one side of fabric or both sides.
Lint collector with 2-bag condenser and 7-1/2 HP high pressure blower.
Cyclone lint collector with a 7-1/2 HP high pressure blower for higher efficiency.