Problem:
Locating defects in fabrics while winding a consistent package
Solution:
Menzel Inspection Machine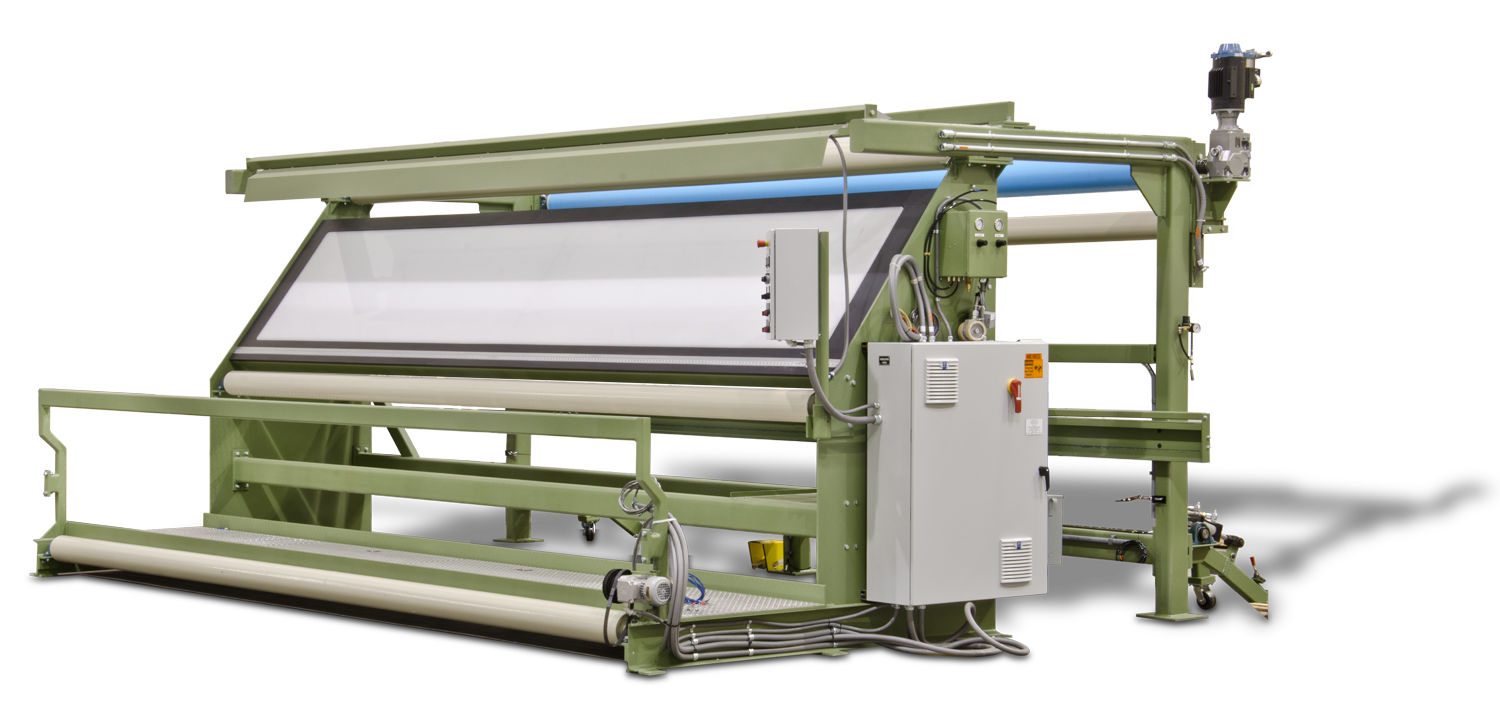 When you ship a roll of fabric, you need to have the confidence that the fabric is of the highest quality, without sacrificing the quality of the roll or the speed in which it can be wound. With the Menzel Inspection Machine you win all the way around.

When it comes to adaptability, this machine will accommodate literally any type or brand of winding system. Whether your inspection requirements include the most delicate knits or the heaviest canvas, Menzel can design and build an inspection machine and drive system to handle your needs.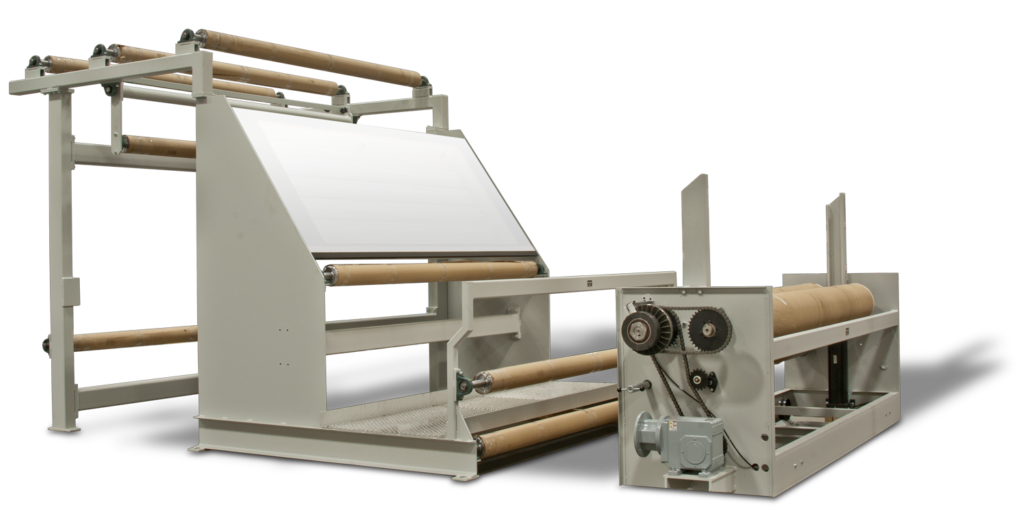 Standard Features:
Heavy-duty steel construction with rigid cross bracing.
Operators platform with non-slip walkboard, handrails and rolls to allow underpassage of web.
Laminate covered Inspection board.
Standard inspection machines are available with surface, center and A-frame infeed and winding systems.
Optional Features:
Trumeter yardage counter for accurate fabric measurement
Electro-hydraulic differential or DC variable speed drive systems.
Seconds winder for removing off-quality fabric
Adjustable-angle inspection board
Backlit inspection board and overhead lighting
Tube storage rack
Railway sewing machine
Automatic tension control system for precise winding
Guidance system with photo-electric edge sensor, solid-state control panel and hydraulic actuator to keep web straight during the winding and/or unwinding process.
Polyband Expander or bow roll for removal of wrinkles and creases.
Oscillating Roll to eliminate selvage build-up.