Turret Unwinder or Winder
Problem:
Sensitive Web winding and unwinding
Solution:
Menzel Turret Unwinder or Winder
Menzel has developed a two-position turret winding system designed to reduce downtime and allow for quicker roll changes. While one core is being wound by the machine, an empty core is waiting in the second position. When it finishes winding the first roll, the turret rotates to the second roll and begins winding immediately. While the system winds in the new position, the operator unloads the full roll and loads another empty core.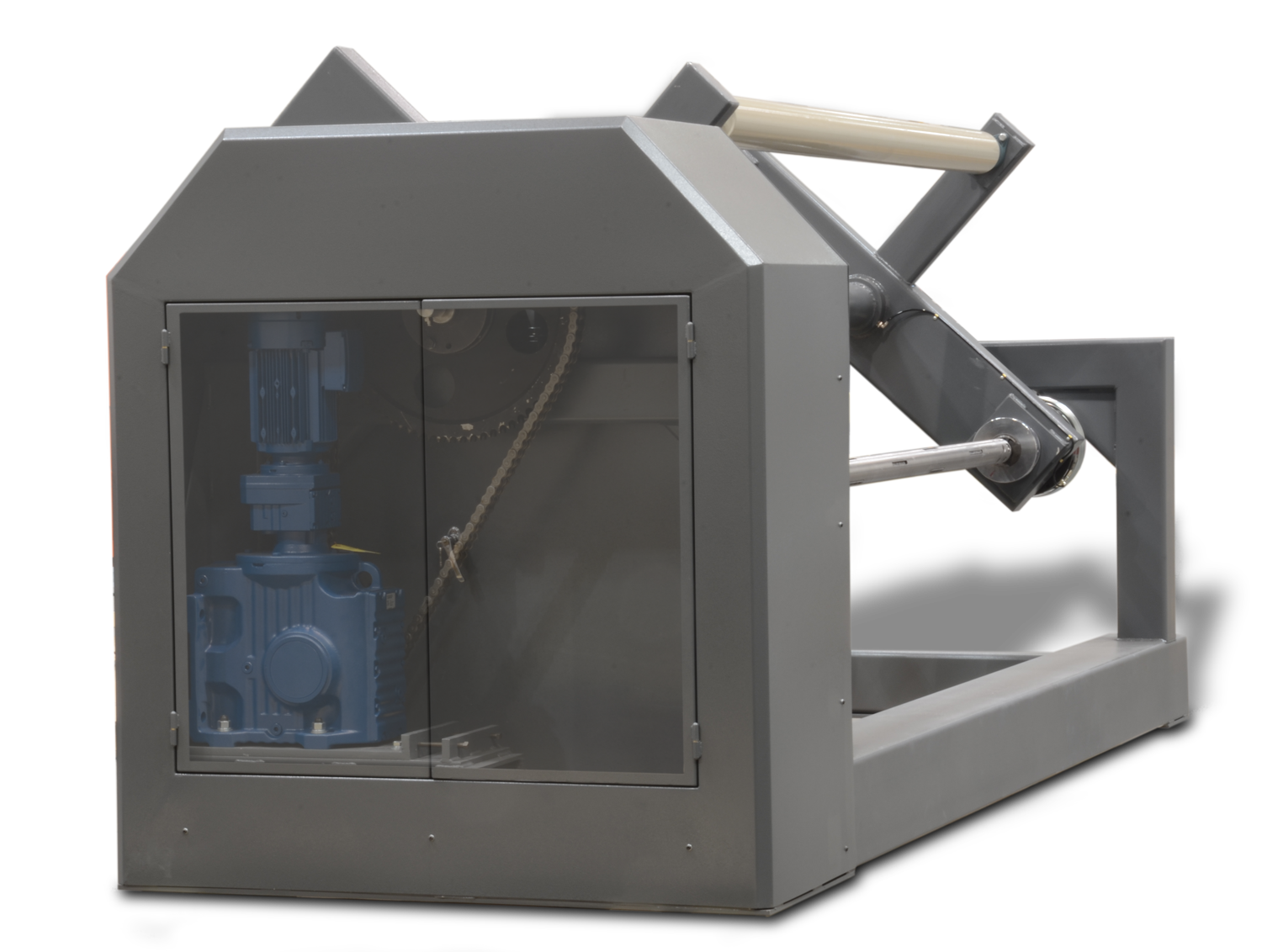 Standard Features:
Two-position turret can be rotated in forward and reverse direction 360o.
Accepts fabrics up to 60″ in width with a maximum diameter of 48″.
Clutches for winding position selection.
Maximum working speed of 250 YPM.
Heavy steel plate side frame with tubular tie bars for rigidity.
Lay-on roll assists in winding even batches.
All necessary air controls provided.