Problem:
Accumulating fabric to allow continuous operation during roll changes on finishing ranges.
Solution:
Menzel Roller Accumulators
Menzel manufactures roller accumulators for most open-with webs, such as woven and knitted textiles, plastics and non-woven fabrics. They are sized with storage capacities which permit continuous range operation during roll changes and also serve as compensators to regulate the adjacent drive.


Each Menzel accumulator is engineered and built to meet each individual customer's specific requirements. Different models include driven accumulators with precise tension control, pneumatically or hydraulically-actuated and manually weight-loaded accumulators.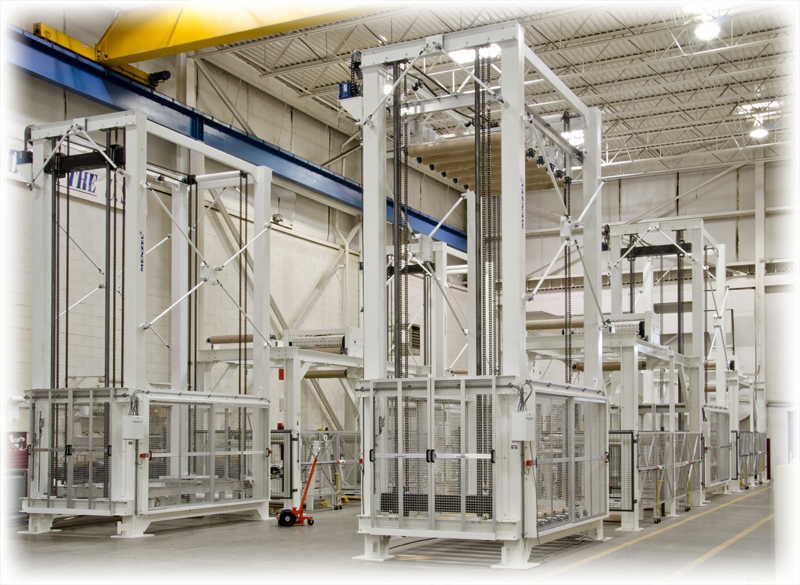 Standard Features:
A sturdy steel structure houses the working mechanisms and insures years of service.
Expanded metal mesh safety enclosures on all four sides offer protection, a view of the accumulating process, and accessibility.
Idler rolls with external bearings insure smooth web flow.
Fixed and accessible bottom rolls for easy maintenance.
Top rolls on a floating roll carriage with removable counterweights for precise tension control
AC gearmotor for carriage transport and "Fall Safe" protection.
Optional Features:
Straight-through threading feature for quick, easy thread-up.
Non-reversing S-wrap roll assembly with two rubber covered rolls can be added to hold fabric during roll changes.