Problem:
Smoothing out the wrinkles during the web winding process
Solution:
Menzel Polyband Expander
The web handling industry has been forced to accept products that are subpar and lack any innovation. However, the tide has turned with Menzel's Polyband Expander. Instead of a typical  slat expander or bow roll to mitigate wrinkling, Menzel's Polyband Expander is a more efficient system that smooths out any wrinkles during the winding process.


Menzel's reputation has been built on offering
innovative solutions, and the Polyband® Expander is a perfect example of innovation.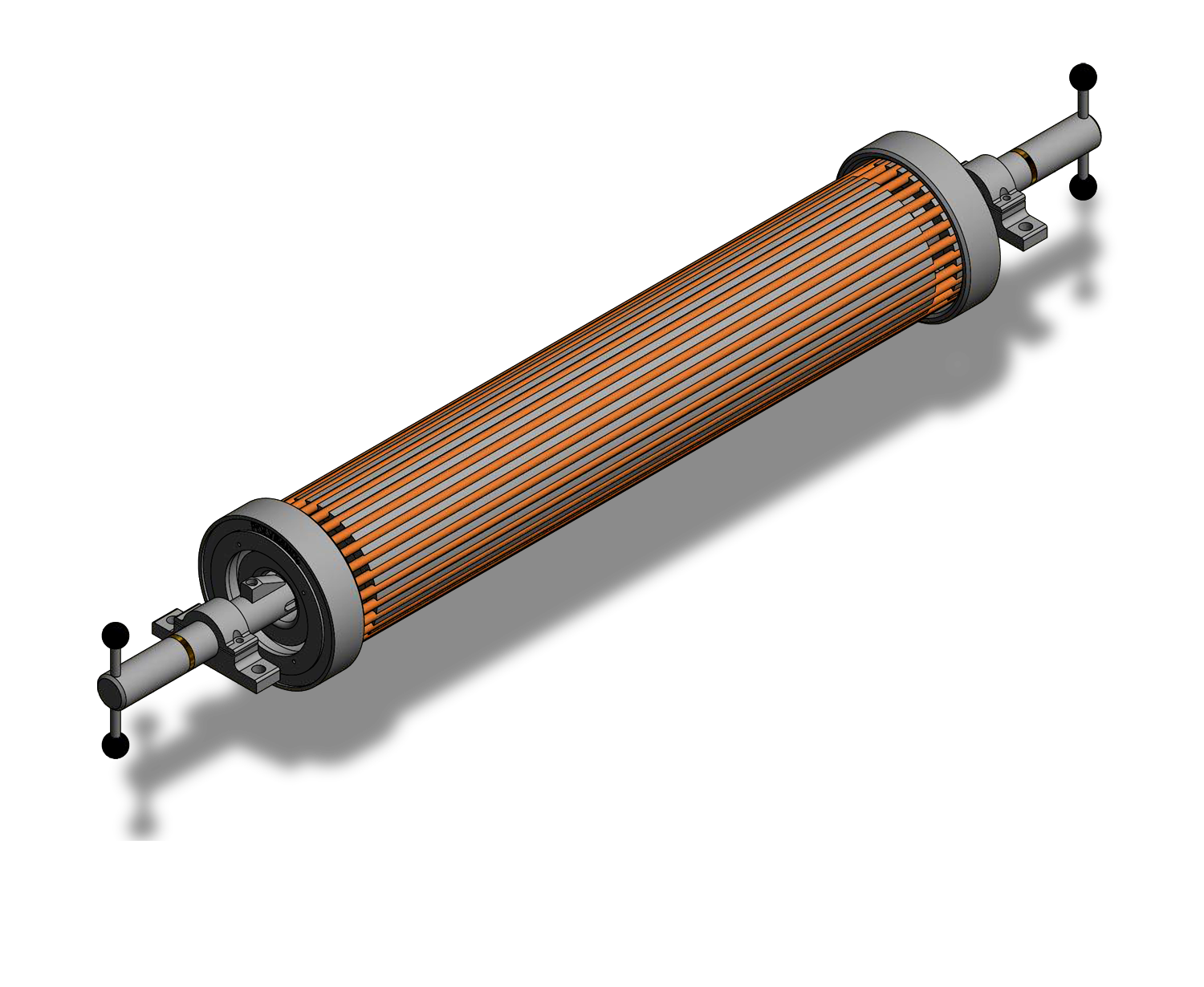 Standard Features:
Each unit is constructed with a 6" diameter cylindrical aluminum extrusion.
The cylinder contains equidistant grooves to house the 30 highly elastic polymer bands.
The band connect to individually adjustable cams along each end of the cylinder, providing flexibility in spreading.
The Polyband® Epander operates smoothly, evenly, and quietly.
The movement of the web itself is what drives and controls the Polyband® Expander.
The amount of spread is fully-adjustable while the line is running, and the polyband does not over stretch the web in the middle.
There are no lubrication points in the web area, assuring a clean operation.
Individual elastic cords are easily replaced with out special tools, making maintenance quick and easy.
The Polyband operates with web wrap from 30º to 180º, allowing an easy fit at nearly any spot on the machine. 
Since the entire web touches the roll, consistent, wrinkle-free results are assured.
Optional Features:
Cylinder drive sheave can be attached when driven roll is required for gentle handling of delicate fabrics. (A-Section Belt,
Timing Belt, Chai-Drive-Sprocket)
Special Construction is available for high speed (up to 1500FPM) applications.
Note:
The Menzel Polyband Expanders are fully assembled and tested prior to delivery.
The Polyband® Expander
one of the innovative solutions available from Menzel, the leader in web handling and finishing equipment.